Children's Facilities at Stansted Airport
I think we can agree that keeping youngsters entertained can be a big task at the best of times, let alone whilst at the airport! If you'll be travelling with children through Stansted Airport, hopefully, the below information can help ease the experience. From the location of toilets and baby changing facilities to articles on how to keep the youngsters occupied, we should hopefully have you covered.
Child friendly lounges
Airport lounges can be a great place to take the children before the flight. In an airport lounge, you can relax while the children keep themselves entertained. Stansted opened a brand new lounge in Spring 2015 which provides a tranquil setting for both parents and children.
Toilets for children
There are unisex toilets on the main concourse and in the departure lounge. These toilets are suitable for parents travelling with children.
Baby care facilities
In Zone A Check-In, you'll find both ladies and gents toilets with baby-care and nappy-changing facilities.
Departures
Babies can also be changed at these family rooms near gates 13, 33/34, 43 and 59. Between gates 81-88, you'll find accessible baby changing facilities in the ladies toilets.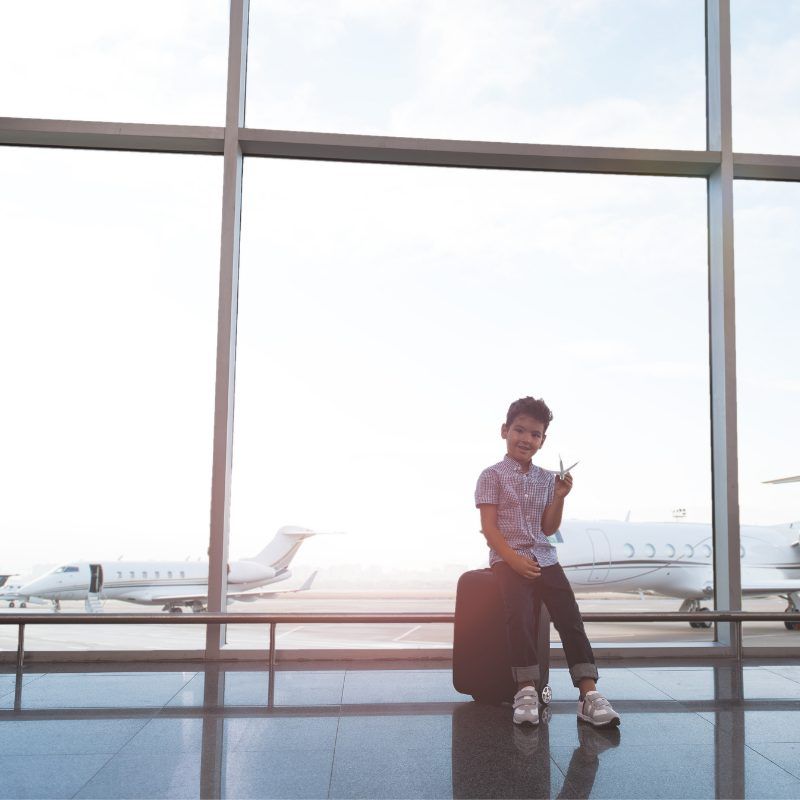 Arrivals
International Baggage Reclaim section has a family room near reclaim 1. Baby changing cubicles are also located in both ladies and gents toilets near reclaim 9. Domestic Baggage Reclaim: baby change cubicle is situated in the ladies toilet. There are also baby change facilities near gates 40-59, and the main arrivals section features baby changing facilities in both ladies and gents toilets.
Breastfeeding at Stansted
You can use the Baby and Mother room (baby care facilities) to breastfeed your baby once through security. To find out more about how UK airports support nursing mothers see this list of breastfeeding facilities across UK airports.
Shopping
There are a number of shops that are suitable for children. Before security, WHSmith stocks a range of children's books and a selection of games, confectionery, comics and books. WHSmith also have stores in the terminal building after security. For those who are happy to start getting treats for their little companions before even reaching the holiday destination, there's always Hamleys, the famous toy shop, with many options to please the whole family (such as Uno cards, which can be played in big groups).
Eating
There are a number of restaurants serving food both before and after the security checks and many of the restaurants cater to children. Most restaurants and cafes within the airport are happy to provide high chairs and rather adventurous children's menus.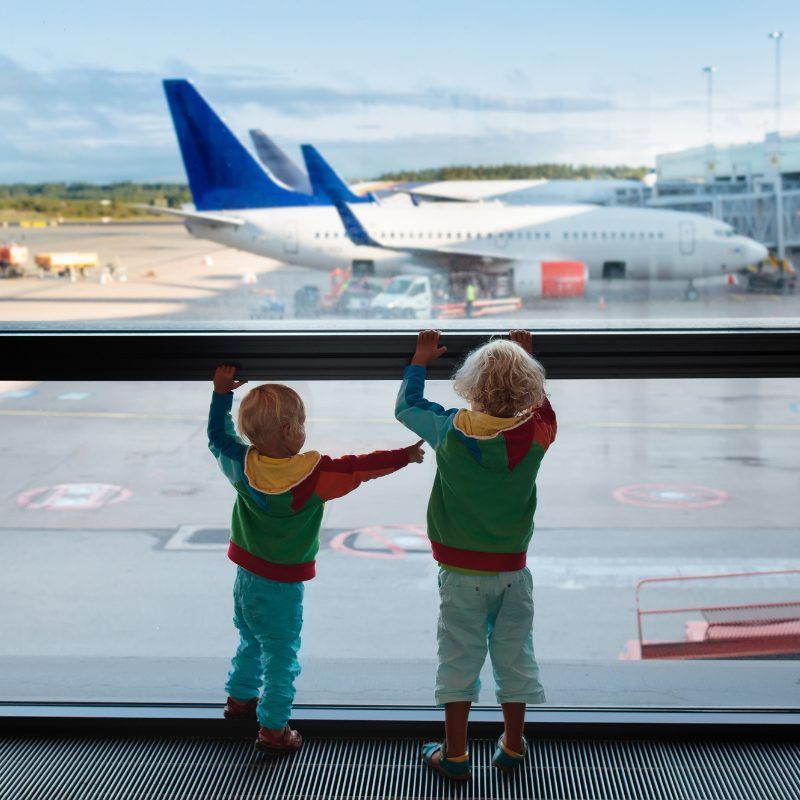 Plane Watching
If all other entertainment attempts fail, take your child to the areas where they can watch the planes. That's all you need sometimes! The airport has several spots for this, one of them is in the departures area, past the security check.
Games
If your children love playing games online and you are happy to lend them your tablet, there's WiFi access available throughout the terminal. We also recommend reading Airport Parking Shop's article on keeping kids entertained on long journeys - and these aren't just limited to plane journeys (Or just children...!)
Infant Equipment
Various airlines might have different rules as to how much baby/infant equipment you are allowed to take for free. Read this Flying with Babies and Toddlers Guide to find out more.