Stansted Airport Special Assistance
Stansted Airport has been offering signage, parking, seating areas, standard accessible toilets and shopping assistance for disabled users for years. Special Assistance Help Desk - It is situated at the very front of the terminal building, in the middle between Check-in Zone D and Zone E. The desk is manned 24/7.
Stansted Airport Special Assistance Facilities Available
Stansted Airport has been offering signage, parking, seating areas, standard accessible toilets and shopping assistance for disabled users for years. They have tried to ensure their facilities are as accessible as possible and below, you will find a guide to what's available throughout the terminal.
Hard of hearing: There are induction loops fitted in certain areas of the terminal, marked with the sympathetic ear sign. All telephones at Stansted are fitted with induction couplers; public text phones are provided in some areas. A proportion of the airport employees are proficient in BSL Stage 1 and most of the staff have been trained in deaf awareness, some can finger-spell too.
Electric Mobility Aids: You are able to take your Electric Mobility Aid (EMA) through Terminal security. The airport can provide the Air Safe Plug if necessary; it has to be handed over to the special assistance/airline staff at the departure gate.
Blind and partially sighted: The airport uses black on yellow directional signs, providing optimum contrast to the partially sighted. Guide dogs and hearing dogs are the only dogs permitted in the airport buildings. Please note that assistance dogs can only travel if they are allowed by the airline you are flying with and your holiday destination.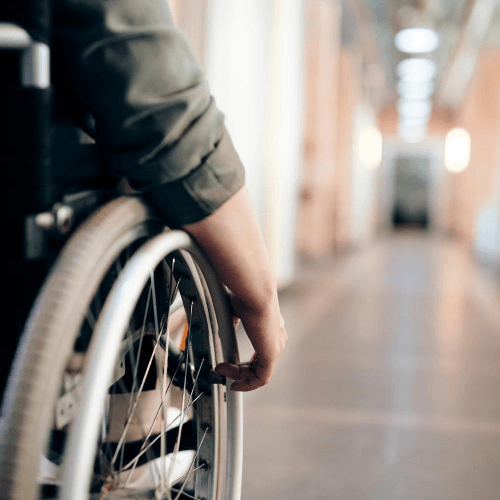 For more information on rules and regulations, check our helpful blog on
travelling with pets
which includes information on guide dogs. The general waiting areas have reserved seating with low-level flight information screens. Should you have difficulty seeing the monitors please let your airline know during your check-in.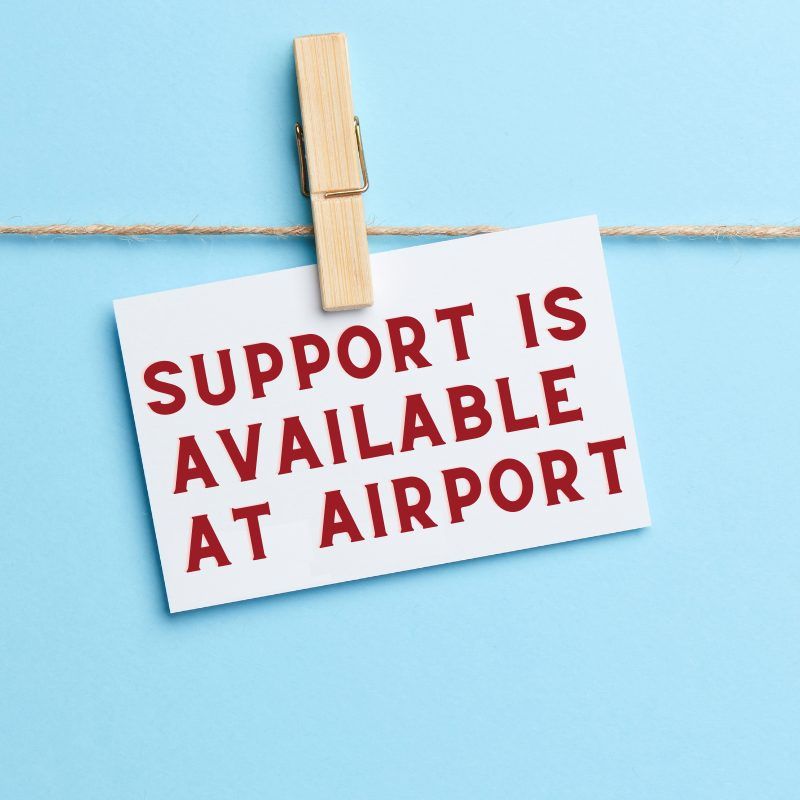 Changing Places and RADAR Keys: The newly installed Changing Places facilities, including those situated in the main departure lounge, are fitted with RADAR keys. There will be signs on each WC unit explaining how to obtain a key. If you don't have the RADAR key and would like to order it prior to your journey, visit the Disability Rights website. RADAR keys, part of the National Key Scheme, open up locked public toilets around the country, at a wide range of establishments such as shopping centres, pubs, cafés, bus and train stations and so forth. Please note that if you are an overseas visitor with special needs you may not be aware of this RADAR key; please ask for assistance.
Accessible Toilets: Several unisex accessible toilets are available on the main airport concourse and at the departures lounge. Please note that parents flying with children are also welcome to use the unisex accessible toilets.
Assistance dogs: They are allowed at the airport but you do have to make sure you pre-book this with your airline first. You would also need to make sure the destination airport is happy for you to bring assistance dogs.
Getting to your gate
Stansted Airport offers a transit system connecting the departure lounge with the gates (situated at satellite buildings); this free wheelchair-accessible service is available to departing and returning passengers. It runs every 3 minutes.
Going through Security
All passengers entering the departure lounge must pass through security control. Unfortunately, it's unavoidable that wheelchair users will activate the archway metal detector when going through security, and security staff have to hand-search passengers who activate the alarms. The chair and the passenger will be searched; however, you can ask to be searched in private if you prefer.
Passengers can take their own wheelchair or mobility aid all the way through the airport right to the departure gate and the aircraft. The wheelchair/mobility aid will be placed in the hold of the aircraft once the passenger has boarded.
Accessibility On Board a Plane
As your trip is split into several phases, such as going through the airport and the actual flight, it's worth knowing where to get special assistance and who will be providing it. Stansted Airport is responsible for your passing through the airport, and the airline you are flying with is responsible for your wellbeing when you are onboard the aircraft.
If you require assistance at the airport, you must inform your airline at least 48 hours prior to your flight. Give as much notice as possible for both outbound and inbound flights. If no notification is made, the best endeavours will be made to assist you. Stansted Airport recommends that you arrive at the airport at least 2 hours before the flight time and present yourself to the Special Assistance desk.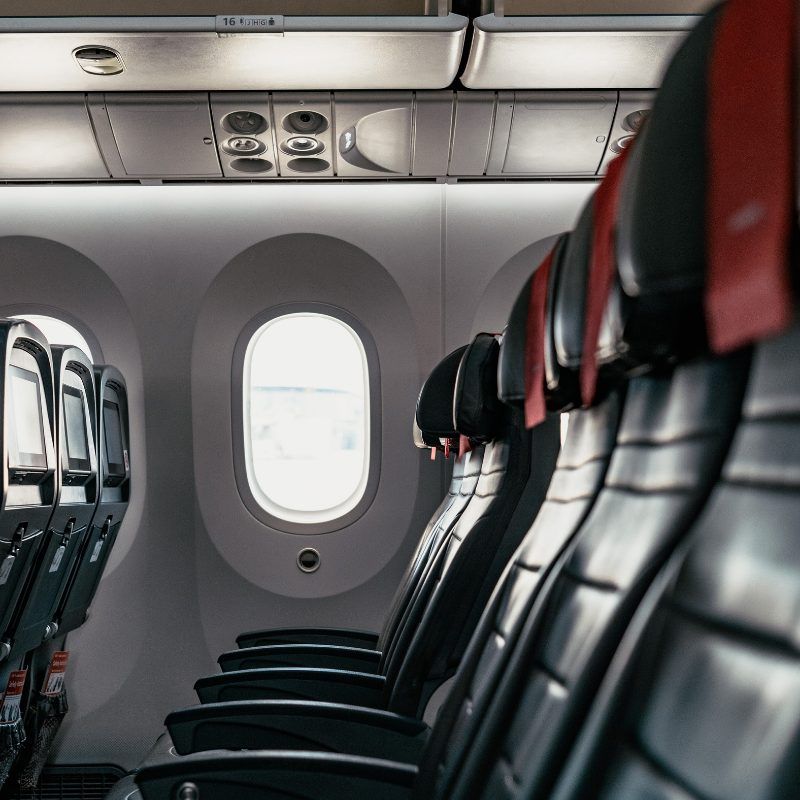 Help Phones
You can request help getting to check-in at any of the Help Phones, situated beside the main terminal doors and the Short Stay Car Park. If you are travelling with a family member or friend who is happy to assist you, there may be wheelchairs available for you to use immediately in the terminal building by the special assistance desk.
Wheelchair-accessible Taxis
The official taxi service provider at Stansted Airport, 24x7 Limited, is located at the airport and offers the following assistance: a taxi desk on the international arrivals concourse; courtesy phones in the baggage reclaim areas; wheelchair-accessible vehicles available on request; ability to pick up and drop off at the front of the terminal building. To get a quote with an independent taxi firm offering airport transfers to and from Stansted view our taxi transfers page.
Stansted Airport Disabled Parking
Stansted Airport offers Blue Badge spaces and full assistance in the short-term car park and in Zone Q of the long-term car park. Go to our Stansted Parking page to see parking facilities available to special needs passengers.