Stansted Airport WiFi
How much is WiFi at Stansted Airport?
Passengers can now enjoy up to 4 hours of free WiFi! Any additional usage after that is charged at £1 per 24 hours
What network do I look for?
To connect to the free Wi-Fi, simply look for the '_FreeWifi' network in the Wi-Fi options.
How do I connect?
Having found _FreeWifi on your device, simply follow the on-screen instructions. A quick and simple registration procedure is necessary the first time you use the service but the good news is that having done this once, your device will be recognised on future occasions on future occasions. .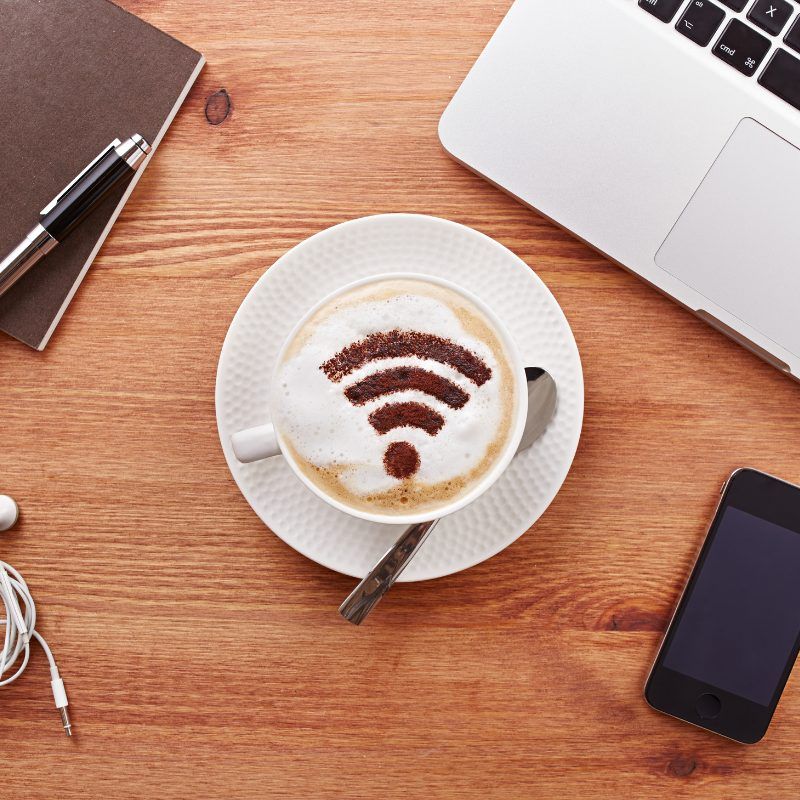 Tips on using public wifi safely
When using public WiFi, you have to make sure you are being safe and protecting yourself! Below, we've provided some tips that will help you!
Try to only use https - Google Chrome now tells you if a site isn't secure and there'll a pop message when it shows that, heed their warning! Try not to go on websites that google is detecting as not secure.
Try to only give minimal information - Sometimes you might be asked to give details when signing up like your mobile number, your email address and sometimes even your home address! We recommend that you don't use your primary email and use a secondary email.
Use a VPN - This will make your connection secure as it encrypts your data and it's seen as a bridge between you and the wifi server. This means that your data is safe and secure from the hacker. Of course, there are different types of VPN, the paid ones are more secure but even the free ones are better to use than to not use one!