Transport to Stansted Airport
Stansted transport services are easily accessible 24 hours a day from anywhere in the UK by public and private vehicles. Served by National Express coaches direct to the terminal door, Stansted Express train link to Stansted's own station underneath the terminal building, or by a network of taxi and bus services. There are also various motorways and major roads leading to Stansted if you prefer to drive yourself.
You can often make big savings when you research which method of travel you would like to use and book your tickets online. Transport providers will cut prices to those who book early, so it is definitely worth sorting out all transport to and from Stansted Airport in advance and saves a lot of hassle too!
National Express
operates long and short distance coach services connecting a number of major cities to the airport. The coaches can be
caught 24 hours a day from various pick up points including the Stansted coach station,
which is located on the forecourt of the terminal building. Drop off is just a couple of minutes walk from the terminal building.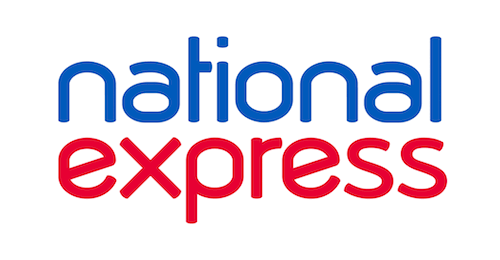 With pickup and drop off locations all over the UK,
National Express
is a great option for long-distance coach journeys to and from Stansted Airport. Getting to London couldn't be easier with cheap and direct connections between
all four major London airports and services every 20 minutes to Central London.
There is also a direct non-stop service to Stratford every 30 minutes. Save time and money by paying no booking fee when you
purchase your tickets online.
Bus to Stansted Airport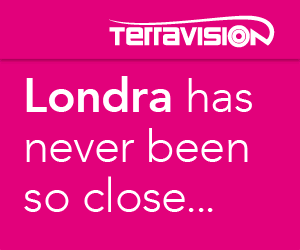 The Terravision shuttle bus service operates from Stansted Coach Station with departures every 30 minutes to Victoria station and Liverpool Street. You can get to Stansted from both these stations on the same shuttle bus too. The journey from Victoria is around 75 minutes and the one to Liverpool Street is around 55 minutes.
With tickets from just £14 return, this is a great option for those looking to get to London, book your tickets online and then sit back and relax! The buses are comfortable, clean and on-time (weather and road conditions permitting).
Terravision is a cost-effective method of Stansted Airport transfer - ideal for budget-conscious customers. You may also book airport transfers available from Terravision for other locations, including Luton, Gatwick, Heathrow and a wide range of European spots.
Stansted Airport by Taxi
Need a Taxi? Find, compare and book the cheapest airport taxis with us! Taxis are a great, hassle-free and convenient way to get to the airport. There are over 500 taxi companies serving Stansted Airport and the surrounding areas, many of which specialise in airport taxis and can offer great rates.
Find cheap airport taxis near you by checking out our Stansted Airport taxi listings. The listings include contact details and a description of each company's services to help you book a taxi to suit your needs.
Stansted Airport by Train
Stansted has its own station which is located underneath the terminal building. This station is served by the Stansted Express. The Stansted Express runs every 15 minutes to half an hour, depending on the time of day. As well as the Stansted Express service, Stansted Airport is served by a regular stopping service which runs into Liverpool Street station, and services to the Midlands (which are, in turn, gateways to the North of England and various other airports).
Train times, cheapest fare finders and discounts on UK attractions can be found from thetrainline.com . Booking in advance with the Trainline will save you 43% on average, as opposed to booking at the train station, so it's worth getting your tickets sorted online today!
Stansted by Car
Travelling to London Stansted by car is a great option for most people. If you have your own car there are plenty of cheap airport parking options to choose from. If you have an early morning flight or would rather be closer to the airport the day before your flight the most hassle-free option is to book an airport hotel.
This is a reasonably priced option and saves you the hassle of having to get up at the crack of dawn to travel for an early flight! Airport Parking Shop offer great overnight hotel and long or short stay parking packages to save you money - keep an eye out when you run your quote!