Stansted Airport History
London Stansted was acquired by Stansted Airports Group (M.A.G) in February 2013 (£1.5bn acquisition).
Stansted is open 24 hours a day, 365 days a year.
The airport has planning permission for 35 million passengers per year.
Stansted Airport serves over 28 million passengers each year.
It is the fourth busiest airport in the UK.
The planes from Stansted fly to over 200 destinations covering 45 countries across the world.
Stansted has one runway that is 3048m long and 46m wide.
The airport has 25,726 car parking spaces.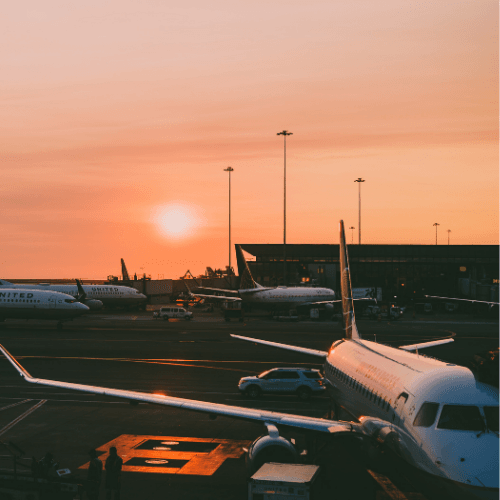 So how did it all begin?
Stansted Airport started life in 1942 as a USAAF bomber base during world war two. During the package holiday explosion in the 60s, Stansted grew to become known as London's third major airport. The airport's future became uncertain shortly after this, as the huge number of complaints and protestations about the possible development of the airport led to plans for its growth being scrapped by the government.
This all changed when a world oil crisis occurred and other airport options became too expensive. The increasing demand amongst the holidaymaking British public led to a turnaround in government policy and the development was given the go-ahead. This growth led to it being bought out by the British Airports Authority, who developed the terminal in 1969 and extended it in 1972.
In 1984 Stansted Airport gained approval for expansion to accommodate a larger number of passengers, and then in 1986, work began on the main terminal that stands today. This new terminal was opened in 1991, and Stansted won awards for the building. Since then, Stansted has gone from strength to strength and is now known as the UK's fourth major airport, and the British home of the budget airline.
Stansted's 30 airlines serve more than 200 destinations, with over 28 million passengers every year passing through its doors. In recent years, Uttlesford district council has granted permission to expand the airport in order to accommodate 35 million passengers a year.