London Stansted Airport Money Exchange
The world of foreign currency exchange can be a bit mind-boggling if you're not a frequent traveller; with differing options, opinions on the best source and fluctuating exchange rates, it's no wonder it can seem a bit daunting!
What are my options?
Gone are the days of taking your hard saved cash into a travel agent in exchange for a wad of crisp euros in return. The travel industry has come a long way in the last few years would you believe and you now have various options available to you when it comes to foreign currency exchange and use.
Below we have detailed the methods available to help you decide which one is best suited to you. The option you go for can be greatly influenced by where you're going and how long you'll be there, so hopefully, this can help with the confusion!
Stansted Airport Money Exchange Information
If you prefer to have all of your currency in cash but haven't had the time to get to a travel agent, you can pick it up from one of the bureau de changes at Stansted Airport. Be aware however that this can work out to be the most expensive way to purchase your currency.
To avoid this, did you know you can pre-order your cash online? This is a great way to do some price comparisons before you decide who to buy from as different providers will offer different rates on different days. Even better still, if you decide to pre-order and collect in the airport, the rate will stay the same as it was at the time of initial purchase so you needn't worry about fluctuating exchange rates.
Credit and Debit Cards
You can always just stick to using your own Credit or Debit card abroad, you just need to be careful about those pesky charges! It's probably just best to keep them for when you run low on money or for emergencies… like the new pair of jeans you just have to buy…
Why use The Post Office?
Order Currency - Post Office
Great rates online
0% Commission
Home Delivery Mon-Sat
12,500 branches for pick up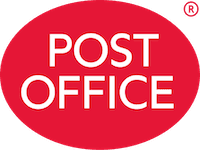 As well as foreign currency exchange, did you know that The Post Office also have a
Travel Money Card
? They also offer competitive rates and similar benefits to other travel money cards on the market.
Head over to their website to compare their rates.
Prepaid Currency Cards
If you prefer the feel of plastic, how about a prepaid currency card? They work in the same as a regular debit card, except you pre-load them with currency. Simply purchase one such as Travelex Money Card, load it with the desired amount of currency and you're good to go! A great option for those who like to keep a tight reign on their holiday spending, or to give to the kids whilst on your annual break; a great way of teaching them how to use money wisely!
Keep in mind that the providers set their own exchange rates which can fluctuate regularly, but once you've purchased, that rate is locked in. Also, be aware that they too come with charges (which can sometimes be higher than your credit card ones!) so be sure to do your homework before you pick.
Home Delivery
If you have been really organised and purchased your currency well in advance, you can opt to have it delivered to you. Not all providers offer this service, but of those that do, some even offer free next day delivery (usually on purchases of £500 or more).